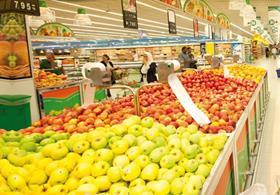 Abu Dhabi-based LuLu Group has revealed plans to spend Dh1bn (€242m) over the next three years on its e-commerce and logistics capabilities, as the retailer seeks to break into the top three in the Middle East's online business.
"In the last three years, we have moved from being a brick-and-mortar retailer to having a presence in online shopping as well," chairman Yusuff Ali MA told Gulf News. "In the next three years, we will build on what's been achieved so far and be among the top-three e-commerce names in the UAE and Gulf. We can do it."
Online sales account for approximately 5 per cent of the group's total sales, but LuLu aims to increase that figure to 15-20 per cent by the end of 2024.
The investment is set to go toward "fulfilment centres" to handle stock needs and toward a fleet for last-mile delivery.
"We own and operate the entire fleet rather than subcontract," said Yusuff Ali. "We need to be a true omni-channel company and we will own what we use."
LuLu reportedly intends to bring in smaller online-focused vendors, in addition to introducing new product categories.
"What usually all the retailers do is morph everything that worked for physical retail space onto the e-commerce," said Yusuff Ali. "That's not how it should be – retail will have its own focus within the group from now."
The Covid-19 pandemic has accelerated the pace of investments in digital channels in the Middle East, according to Gulf News, with a greater focus on contactless payments.
LuLu's 'Super Friday' promotion, which sees the retailer offer huge discounts to consumers, including on groceries, is a sign of this development.
The campaign is set to run until the end of November, with all offers available both at LuLu stores and online.
"We need to bring in more vendors," said chief commercial officer V Nandakumar, "even those who do not typically sell through our stores. There are new demographics, new consumer tastes and wants that need to be fulfilled. We are open to meeting all possible consumer wants through LuLu Online."