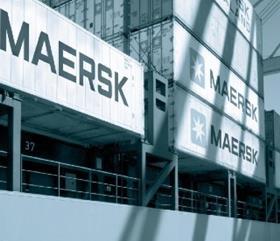 Danish shipping group AP Moller-Maersk has reported a steeper-than-expected drop in profits for the third quarter and expects its container shipping business to lose money this year, reports Reuters.
The group forecast a full-year 2011 net profit of US$3.1bn-US$3.5bn, which is lower than the US$5.02bn for 2010.
It said net profit fell US$356m in July-September from US$1.78bn the prior year period.
'The group's container activities now expect a negative result for the full year as a consequence of lower rates on especially the Asia-Europe trade,' AP Moller-Maersk said in a statement.