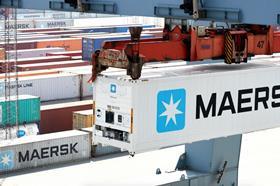 Maersk has offered an update on the outbreak of Covid-19 and the impact to its operations in Italy.
The logisitcs group said that, in connection with current health and security measures implemented in northern Italy due to cases of the coronavirus in several locations in Italian Northern regions, it was confirming that it remained fully operational and ready to serve customers.
'Our employees in Milan and Venice are workng from home with full access to systems and tools and thus fully operational,' the group outlined. 'The main office in Genoa is open and operational, with the option of working from home made available to employees who may need it. There is no business impact to acceptance of bookings, carrier haulage, equipment availability, warehousing or Customs House Brokerage (CHB) in or out of Italy.'
Maersk leadership teams, as well as management in all other areas where cases of Covid-19 have been identified, are closely monitoring the situation as part of its strong commitment to ensure the safety of our employees whilst working towards mitigating any possible impact to our customers' operations, Maersk added.
Results
The group recently revealed its results for 2019, showing 'improved performance and strategic progress' when compared with the previous year.
EBITDA grew 14 per cent to US$5.7bn, although revenue fell slighly to US$38.9bn from US$39.3bn in 2018.
"Despite weaker market conditions, AP Moller-Maersk was able to improve profitability and cash flow,' said group CEOSøren Skou. 'Our cash return was healthy, and we continued the reduction of net interest-bearing debt, leading to a further deleveraging of USD3.3bn over the year. It gives us a solid starting point for 2020 to further expand our end-to-end offering within container logistics while at the same time managing the market challenges that are obviously out there.'