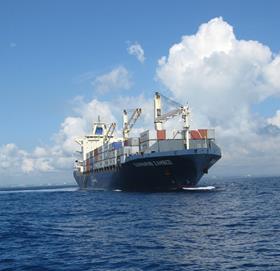 Maersk has announced changes that it has said will help it offer a more seamless experience for customers across their supply chains, including the integration of two key brands – Safmarine and Damco.
The logistics giant said that the integration of Safmarine would expand customers' access to Maersk's full portfolio of products and services at a global scale, ensuring all needs would be met by one united team.
'We recognise the long history of passion and best practice in customer centricity enjoyed by Safmarine customers, this over time has been infused into Maersk making the experiences more similar,' the group noted.
Damco's airfreight and Less than Container Load (LCL) supply chain products will also be integrated into the Maersk logistics and services portfolio.

'This will mean you will have access to a seamless end-to-end offering from Maersk, ensuring your experience is connected and simplified across all your logistics needs,' Maersk outlined.

The changes will gradually come into effect beginning 1 October, and the Safmarine and Damco brands will no longer be marketed by the end of 2020.

Maersk also said that Hamburg Süd and Aliança would remain independent brands with differentiated service models, and that Sealand would also remain as a separate brand under AP Moller-Maersk.
'We aim to build on the earlier integration of logistics' services from Damco to Maersk to further simplify and connect your supply chains in a seamless experience, connecting your world in new ways,' the group stated.
'With all our products and services under one roof, there will be fewer handovers, leading to more optimised delivery of our services and making your supply chain flow with increased efficiency and resilience. We are committed to bringing our collective expertise to you. Sharing best practices and capabilities as a single team will allow us to continue to develop products and services designed to help you stay ahead and in control.'