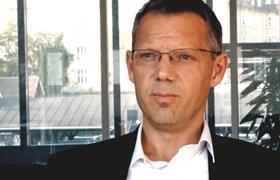 Reefer container shipping giant Maersk Line's decision to propose a general rate increase of US$1,500 per container at the start of 2013 came as a shock to many in the international fresh produce business.
Ten months on, many in the trade who depend on container services fear a further increase might be imminent, although other customers have suggested privately that they were ultimately able to resist last January's rate rise.
Eurofruit's biannual Reefer Shipping Supplement, edited by Richard Bright of Reefer Trends and published in the magazine's November/December issue, includes an exclusive interview with Thomas Eskesen, Maerks Line's global head of reefer and specialised cargo, about the impact of the rate increase and the likelihood of a further rise.
Significantly, he revealed that the company had seen its transported volumes within the fresh fruit trade fall considerably, yet the impact of higher charges it had managed to agree with customers pushed up returns.
'Maersk Line has lost significant volume in 2013 but will overall generate higher profits from the segment, so we intend to grow with the market in 2014 but have no intention of pricing into loss-making territory,' Eskesen explained.
'Ultimately, the market dictates the short-term pricing. Most of our customers seemed to realise they needed to pay more to ensure re-investments in the business and good quality service, but of course they need to remain competitive inside their segment. We understand that but also make it clear that we cannnot service loss-making markets, nor can we justify investments if we can't pay for the cost of capital.'
As a result, he said, further rate increases remained a clear possibility: 'If you look at industry returns they remain negative and well below the cost of capital. There are principally only two levers: either reduce costs or increase the top line. We still believe that reefer markets are underpriced on a global level.'