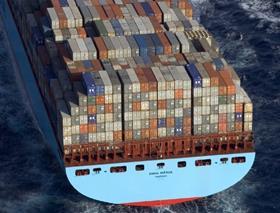 Shipping giant Maersk Line has announced the introduction of a new direct service linking Asia with Madagascar and Maputo, the 'M-Express' service, which was launched on 2 July 2009.
The move is designed to deliver 'unparalleled vessel reliability' and to increase the speed of which customers on the Asia to Indian Ocean Islands trade are served, according to the group.
The westbound service offers a number of benefits for customers including the fact that it is specifically designed for the Mauritius, Mozambique and Madagascan markets, and allows access to Indian Ocean Islands through Port Louis and landlocked African countries through Maputo.
Meanwhile, the eastbound service offers direct access to Far East markets for raw materials from Mozambique and Madagascar with 'unmatched transit times and schedule reliability', according to the group.
The future rotation will be Tanjung Pelepas (Malaysia), Port Louis (Mauritius), Toamasina (Madagascar), Maputo (Mozambique) and Tanjung Pelepas (Malaysia).