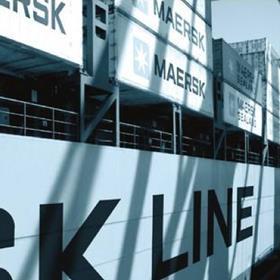 Maersk Line's 2016 investments in new reefer container equipment means adding 14,800 reefers to the world's largest reefer fleet of more than 270,000 containers.
While some of the reefers replace older equipment, the investment will expand the reefer fleet and cater for Maersk Line's future growth in the reefer segment, the group noted.

Adding to the 30,000 reefers acquired in 2015, the investments lower the average age of Maersk Line's reefer fleet to 7.9 years. This is significantly below the industry average of 12 years as recently reported by Drewry.
"We continue to invest and modernise our reefer fleet to include the latest technologies in supply chain visibility and cargo care. With the new equipment we will offer even stronger products across the reefer portfolio – enhancing transparency and care to our customers' perishable products across Maersk Line's extensive network," said Shereen Zarkani, head of reefer management at Maersk Line.
The new reefers feature built-in Remote Container Management (RCM) technology, effectively turning each reefer into a digitally connected device and providing enhanced visibility and care to cargo across Maersk Line's entire reefer fleet.
Speaking to the industry at the Cool Logistics conference in Bremen, Germany, Shereen Zarkani elaborated on the progress Maersk Line has made since going live with RCM last year. She said it is the company's plan to give customers access to this technology in 2017.
"Reefer visibility only makes sense if applied to the entire fleet," Zarkani commented. "So with more than 270,000 reefers in operation it has been a massive undertaking to get to where we are today.
'Since we launched RCM in 2015 we matured our internal processes and gained operational experience in handling the data. We have now entered the next stage and will be ready to offer this enhanced data visibility to our customers in the coming year," Zarkani added, noting that key milestones before the launch in 2017 include a customer facing IT-platform as well as customer pilots.