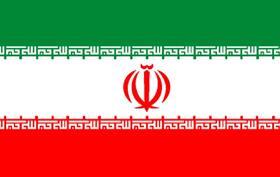 The volume of fruit exported by the Islamic Republic of Iran during the first six months of the Iranian calendar year rose by 79 per cent compared with the same period of 2009, according to new figures released by the country's Export Promotion Office.
The data, published this week, showed that Iran exported a total of 231m tonnes of fruit between the start of the year and the end of June.
Iran's calendar year begins around the vernal equinox, which was on 20 March 2010.
During the same period of last year, Iranian fruit exports came to just 129m tonnes.
Mehrdad Jalalipour, head of the Export Promotion Office, which is part of Iran's Trade Promotion Organization, added:
'The total weight of fruit exports by Iran during the first six months of the Iranian calendar year has increased from 309,000 tonnes in the previous year to 426,000 tonnes.'