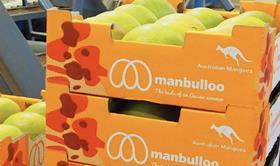 Manbulloo has locked in a new with Walmart which will see more of its mangoes supplied to Sam's Club stores in the US.
The leading Australian mango exporter has been supplying the US for a number of years and provided several tonnes of R2E2 mangoes a week to Sam's Club this growing season.
Marie Piccone, managing director of Manbulloo, said the business was pleased with the outcome of the first seasonal programme with its new US partner and expected volumes to grow next season.
"The Sam's Club programme went really well, we shipped our last direct box of premium R2E2 mangoes to the US in early January," Piccone said.
"The team at Austrade have provided tremendous assistance to us throughout the pandemic, allowing us to both maintain and increase our place in existing markets but also diversify into new ones."
The deal was secured with the help of the Australian government's Agribusiness Expansion Initiative which Dan Tehan, minister for trade, tourism and investment, said was supporting Australian agribusiness through the challenges of the pandemic.
"Manbulloo is an excellent example of an Australian business that has remained resilient despite the challenges presented by Covid-19. They have doubled the number of mangoes exported to the US every year for the past five years, despite the pandemic," said Tehan.
"Currently Manbulloo is exporting hundreds of tonnes of premium Australian mangoes into California, however they expect that number to increase into the thousands in coming years."