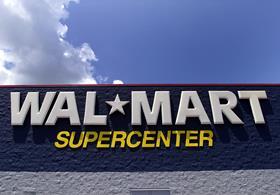 Wal-Mart has said that its new small-store Marketside format in the US could hit more than US10bn in annual sales and expand to over 1,000 stores, according to a report in the Financial Times (FT).
A job posting on the retailer's website said that the format "is expected to start with 10 stores and evolve to between 1,000-1,500 stores with over US$10bn annual sales", the FT reported, adding that the advertisement had been subsequently removed.
The US-based retailer is set to launch its 6,000m2 Marketside stores across Phoenix and Arizona later in the year.
The chain is expected to focus on fresh groceries. with. "a wide selection of complete meal solutions, fresh ingredients, and everyday favourites at affordable prices", according to the group's website.
The stores follow the launch of UK-based retailer Tesco's Fresh & Easy Neighborhood Market outlets in California, Nevada and Arizona.