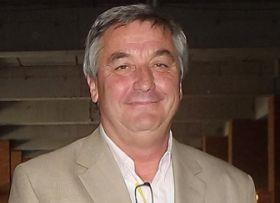 Maersk Container Industry (MCI), a division of the AP Møller-Mærsk group, is to open a US$196m reefer container factory in the Chilean port city of San Antonio, its first in the Southern Hemisphere, in the first half of 2015. The move is designed to redress the major imbalance in the trade into and out of South America's west coast.
"The advantage of opening this new facility is that we will be able to offer brand new reefer containers in Latin America, making them available closer to where the demand is, instead of transporting them across the Pacific from China," said Francis McCawley, who was appointed as MIC's Latin America representative in October 2014 after leading the factory's construction.
The factory will allow MCI to build and sell proprietary systems including Star Cool controlled atmosphere technology, which promises to extend the storage life of high-respiration products such as mangoes, avocados and bananas.
The full story can be found in the January 2015 edition of Eurofruit Magazine.