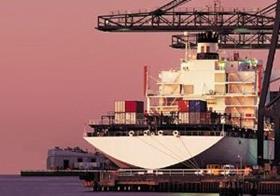 Italian fresh produce logistics and distribution firm Med Reefer, part of the Genoa-based Clerici Group, has taken a number of major steps forward as it bids to secure a larger share of the rapidly expanding global market for perishables cargo shipped out of South America.

Med Reefer's South American arm, Med Reefer Sud America, has purchased Xm Global, a group of leading logistics providers based in Argentina, it was announced this week.

And, according to L'Avvisatore Marittimo, Clerici Group has signed a new deal with French company Etb Seafrigo, which has nominated Med Reefer Sud America as its agent in Argentina.

Meanwhile, according to reports in the Italian press, Med Reefer Italia has been awarded an agency contract to serve the Italian market by reefer shipping giant LCL, which already has offices in five main offices in the Mediterranean in Spain, Portugal, Turkey, Egypt and Morocco.