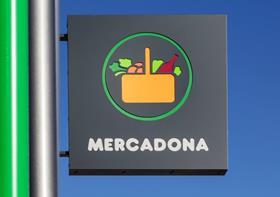 Regional supermarkets, traditional stores and discounters have been the big winners in Spanish retail during the pandemic, according to research from Kantar.
The research, which is based on Kantar's analysis of households and therefore does not include tourists, shows that Mercadona, Spain's biggest supermarket, saw its market share drop 1.1 per to 24.5 per cent in 2020.
The fall was mostly due to consumers turning to regional and traditional stores, as well online retailing during lockdown.
Florencio García, director of retail at Kantar, said mobility restrictions during lockdowns had impacted Mercadona, whose model is based on large supermarkets with little presence in the city centres. The supermarket also shut down its online channel.
"Customers tried other alternatives and, although they returned to Mercadona after lockdown, it was not with the same intensity. This has been noticed above all in the fresh segment, where its market share fell by 1.2 per cent," García said.
Carrefour, the second biggest retailer, saw its market share contract by 0.3 per cent to 8.4 per cent, while third place Lidl increased its market share by half a percentage point go 6.1 per cent, displacing Día which ended the year down 0.6 per cent at a market share of 5.8 per cent.