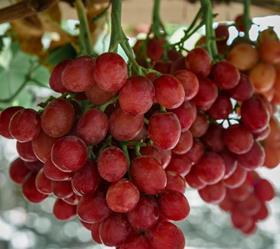 Mexican fruit and vegetable exports grew 1.9 per cent to US$6.66bn in the first half of 2020, in spite of the contraction in the global economy caused by Covid-19.
According to a report by the Agricultural Market Consulting Group (GCMA), fruit sales reached US4.40bn, an increase of 1.7 per cent, while vegetable exports climbed 2.1 per cent to US$2.26bn.
The results varied widely across product groups, however. In the fruit category, the biggest increases were in grapefruit (+51.3 per cent), berries (+10.8 per cent), pineapples (+8.9 per cent), mango (+7.1 per cent) and papaya (+2.2 per cent).
But exports of lemon were down 9.9 per cent, while melon and watermelon shipments fell by 16.5 per cent and 10.3 per cent respectively. Exports of table grapes were down by 5.1 per cent and oranges by 0.4 per cent.
In vegetables, meanwhile, the biggest rises were in green tomato (+24.9 per cent), cucumber (+12.5 per cent), carrot (+6.7 per cent) and red tomato (+4.0 per cent).
Exports of asparagus and chillis fell by 4.0 per cent and 3.1 per cent respectively.