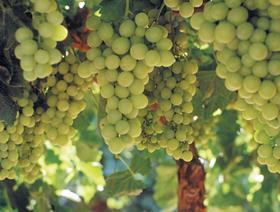 A report by the United States Department of Agriculture has said that Mexico's table grape exports will fall 2.7 per cent during 2008/09, down from the previous season's total of 176,881 tonnes.
The US will remain the leading importer after taking on 176,211 tonnes in 2007/08, followed by Costa Rica which imported 158 tonnes last year.
Production is expected to drop 3.8 per cent during the campaign following weather problems in key growing regions, with planted area expected to remain stable.
The USDA study said that apple production in the country is forecast at 540,000 tonnes for 2008/09, up 1.8 per cent, with apple imports expected to drop 5 per cent. Leading exporters to Mexico were the US (178,791 tonnes), Chile (14,184 tonnes) and Canada (3,303 tonnes) in 2007/08.
Total pear production is forecast at 28,000 tonnes for the season, a marginal increase on 2007/08, with imports, mainly from the US (79,115 tonnes in 2007/08) expected to drop 4.7 per cent.