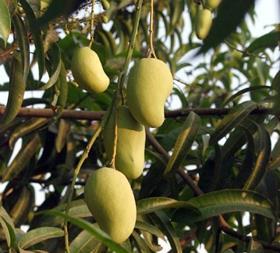 Mexican mango exports grew by 30.3 per cent in volume and 57.8 per cent in value from January to April 2021 compared with the same period last year.
Industry sources said although shipments remain well below pre-pandemic levels, the increase marks the first cautious signs of recovery for the sector following a bruising 2020.
A total of 108,700 tonnes of mangoes were shipped from Mexico in the first four months of this year, compared with 1.2m tonnes in the January to April period in 2019.
However concerns remain over logistical disruptions during the present campaign. Industry sources report that heightened security at seaports, airports, and terrestrial borders has resulted in the hasty, and often improper storage of thousands of tonnes of mangoes.
Mangoes, are a fruit whose value is notoriously vulnerable to poor storage and inadequate post-harvest care. Their main pulp, consisting greatly of water quickly becomes dehydrated post-harvest leading to shrivelling on the exterior, and a serious loss of flavour.
The problems presented by Covid-19 will make it difficult for the sector to catch up to pre-pandemic exports.
In addition, consumer demand for mangoes mainly lies outside of the home and in the hospitality sector.
"Without the lifting of restrictions in both global frontiers and the hospitality sector in much of the world, it will be difficult to foresee a decline in the concerns presented by the Mexican mango sector," a spokesperson said.
"This marked increase in export totals though, sees the Mexican export market take its first careful steps to recovery."