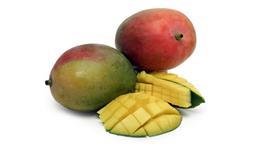 Mexico, Haiti and Brazil are on track to harvest a total of around 63m boxes of mangoes this season, according to the latest crop report released by the US National Mango Board.
Mexican volume for the season is projected to be about 5 per cent lower year-on-year, whereas mango volume from Haiti is forecast to be 40 per cent higher year-on-year, the National Mango Board said.
According to mango board figures on 17 July, Mexico had shipped 3.3m of its expected 51m (4kg) boxes to the US. Its season is set to run into October. Haiti, meanwhile, had shipped 154,585 of its forecast 2.4m (4.5kg) boxes.
Brazil's mango season is due to start during the second week of August, and is forecast to ship some 10m 4kg boxes until its season end in December.
Mango varieties coming from Mexico include Kent, Tommy Atkins, Ataulfo, Keitt and Haden. Haiti's main variety is Madame Francis. Brazil, meanwhile, produces 90 per cent Tommy Atkins, according to the National Mango Board.