Avocado giant partners with ZZ2, Criterion Africa Partners, and Core Fruit with plans to develop over 1,000ha of avocados for global distribution
Mission Produce has announced a joint venture with South African farming company ZZ2 Boerdery (ZZ2) private equity firm Criterion Africa Partners (CAP) to develop avocado production in South Africa.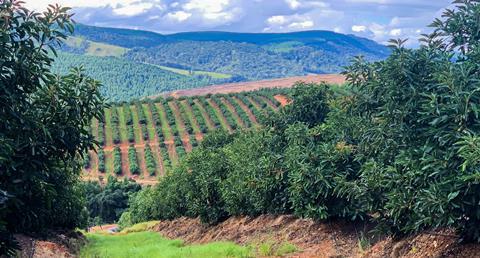 The joint venture company, Selokwe Agri (Selokwe), is expected to expand to over 1,000ha of avocado orchards in the premium growing region of Limpopo, South Africa.
"As global demand for avocados continues to grow, establishing additional sources of owned production through vertical integration is a key element of our sourcing strategy to promote increased supply reliability," said Steve Barnard, founder and chief executive of Mission Produce.
"South Africa is the second largest exporter of avocados to the European Union (EU) and the UK during the summer season. So, our new investment in the region is expected to support our expansion in export markets, especially in conjunction with the anticipated March opening of our newest forward distribution centre in the UK."
Mission has partnered with ZZ2 and CAP to vertically integrate its operations in South Africa and leverage the expertise of each shareholder to maximise the production and distribution potential of the region.
CAP established Selokwe as part of its higher and better use investment strategy, which creates value through the improved utilization of land, water and labour resources in South Africa and increases employment opportunities in its regional communities.
In addition, ZZ2 brings its expertise in avocado cultivation and environmentally conscious farming to maintain compliance with CAP's environmental, social and governance standards, including the maintenance of the Global G.A.P. and Sustainability Initiative of South Africa (SIZA) certifications.
"We look forward to deepening our relationships with some of the most well-established, reputable partners in South Africa, the world's eighth largest exporter of avocados," said Keith Barnard, senior vice president of sourcing of Mission Produce.
"The avocado seasonality of South Africa extends our supply availability by approximately two-to-three months before Peru's peak season and is expected to bring a long-term benefit in our ability to offer a year-round supply of ripe Hass avocados."
ZZ2 has currently developed more than 250ha of avocados at Selokwe, which are expected to be harvested for the first time this 2023 season. Mission has engaged Core Fruit to manage its logistics and transportation to the European market, where the majority of volume from South Africa is planned for distribution.
"The opportunity to grow the avocado market in Europe is significant– in 2022, the EU's per capita consumption was 3.3lb, compared to the US' 8.5lb," added Barnard.
"The addition of a high-quality source to our existing network strengthens Mission Produce's position as a global market leader and enhances our ability to drive avocado market growth in the EU."