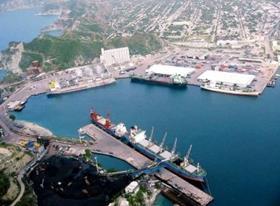 Japan's Mitsubishi Corporation has signed a joint venture agreement with Colombia's Grupo Daabon to set up a port holding company in the port of Santa Marta on Colombia's northern Caribbean Coast.
Under the terms of the deal, the Tokyo-based business will hold a 25 per cent stake in the new company, which will seek to develop extra terminal capacity to boost the port's role as a transportation hub in the region.
The port of Santa Marta is a multi-functional terminal handling conventional and containerised cargo and handles Colombia's third largest cargo volume. As the only port in the country that has jetties long enough to accommodate post-Panamax vessels, it is expected to see a steady increase in traffic as Colombia's economy continues to grow. There are already several schemes in the pipeline to expand the port's capacity.
The Colombian government has made infrastructure development a priority for sustainable economic growth. Mitsubishi said it intends to continue its collaboration with Daabon, one of the largest business groups in Santa Marta, to develop Colombia's port terminal sector.
Mitsubishi is a global integrated business that operates across virtually every industry. Its activities span 80 countries worldwide and it employs almost 60,000 people.