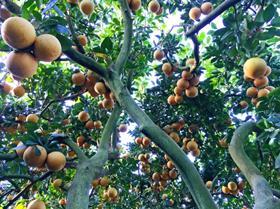 The National Agricultural Statistics Service of the US Department of Agriculture (USDA) projected an increase for Florida grapefruit as the state's orange production decreased slightly in its latest forecast.
The USDA predicted orange production at 72m boxes, a 2m box decrease over January's forecast.
Florida grapefruit production climbed from 5.4m to 5.9m boxes for the 2019/20 season, with the numbers remaining an increase for Florida citrus over 2018/19.
"Entering the Valencia harvest period with relatively stable numbers remains a positive sign for Florida's iconic citrus industry," said Shannon Shepp, executive director of the Florida Department of Citrus. "Grapefruit production rebound is significant and presents an optimistic vision for Florida grapefruit in the near future."