At best, the Southern African citrus export crop will show only a small increase in 2023
Southern Africa's citrus industry has issued its first export forecast of the year, with only a few varieties expected to show moderate increases compared to last year's export volumes.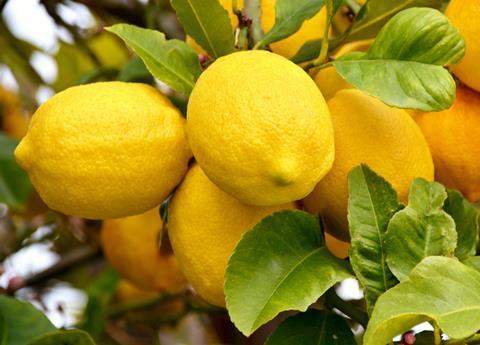 The current estimate, which covers South Africa, Zimbabwe and Eswatini, points to 142.4m cartons being exported this year, although the forecast for some Mandarin varieties is still outstanding. Some 164.8m cartons were exported in 2022.
South Africa is entering the new season following a disappointing and tough campaign last year, when the final export figure was 5.7m cartons fewer than originally expected.
"Only one in five growers made a positive return last year," said Justin Chadwick, CEO of the Citrus Growers' Association of South Africa (CGA).
Forecast by category
Lemon export volumes are estimated at 37.3m cartons, an increase of 2.6m cartons compared with 2022.
Predictions for navels show a 2.5m decrease in cartons for the coming season, with 25.3m cartons expected to be exported in total.
Valencias, the biggest South African export category, will reach 54.5m cartons, a 700,000 increase from the 53.8m cartons shipped last year.
In th e grapefruit segment, a drop of 2.1m cartons is forecast, down to 12.7m (17kg) cartons.
"The industry, which sustains 140,000 jobs and brings in R30bn in export revenue, enjoyed an upward trajectory over the last few years," said Chadwick. "But we achieved only moderate growth over the past two years due to numerous challenges.
"This trend is expected to continue in 2023, putting the survival of thousands of growers and the jobs they sustain at risk," he warned. "The challenges include a surge in farming input prices and transport costs as well as astronomical shipping price hikes which made the cost of getting fruit to market commercially unviable for many growers.
"It also includes the introduction of the unjustified and discriminatory new False Coddling Moth (FCM) regulations passed by the European Union (EU) mid-season; as well as ongoing decay of public infrastructure and an erratic electricity supply."
At the same time, however, the local industry offered even further potential as a key export and economic contributor, provided these challenges could be overcome.
"Current forecasts predict that exports could potentially continue to grow by 10m cartons per year (on average) over the next decade," Chadwick outlined. "This means that 220m cartons could be shipped is five years' time and up to 260m cartons ten years from now."
The industry could potentially sustain a further 100,000 jobs and generate an additional R20bn in annual revenue, he said, bringing its total contribution to 240,000 jobs and R50bn in revenue.