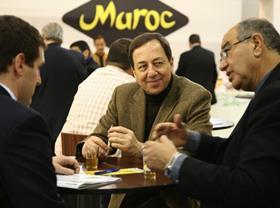 More than a hundred Moroccan businesses from 18 sectors, including fresh produce, visited the Togolese capital, Lomé, last week with the view to boosting trade between the two countries, according to Xinhua.
The chief aim was to create a free trade agreement between the two countries whereby all import restrictions would be removed for many products, including pineapples, guava, mangoes and coconuts, as well as cotton, gold and diamonds.
Moroccan exports to Togo have risen dramatically in recent years, from US$16.5m in 2006 to US$37.1m in 2010, while Moroccan imports from Togo totalled just US$5.9m last year.
The delegation of businesses was also set to visit Ghana, Benin and Angola.