The company has added an extra 100ha of table grape production for the 2022 campaign
Seedless table grape giant Moyca has opened a new 15,000m2 warehouse in Cieza, Murcia as it continues its ambitious expansion strategy under the helm of new CEO Antonio Domene.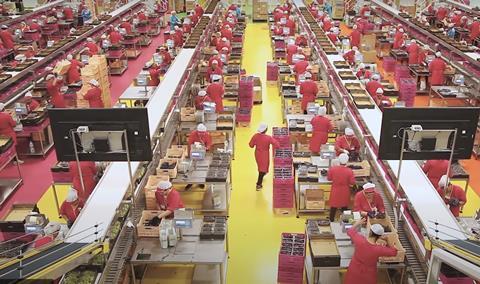 The €12m facility is equipped with state-of-the-art sorting and packing technology to advance the company's commitment to quality and differentiation, Domene said.
Moyca has added 100ha of production this season to consolidate its position as one of Spain's leading table grape grower-exporters.
In addition to popular varieties like Superior, Crimson, Autumn Crisp and Allison, Moyca cultivates a range of speciality grapes including Cotton Candy, Ralli, Muscat Beauty, Krissy, Funny Fingers and StrawGarpes.
The new facility will employ more than 1,400 people, boosting the company's workforce to almost 9,000 at the height of the campaign.