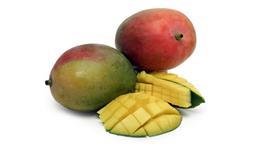 The government of Mozambique is promoting a programme for a new mango variety through its Agricultural Development Fund (FDA), according to Chinese site Xinhuanet.
The programme, worth US$172,000, will reportedly see small and medium-sized farmers in the southern provinces of Maputo and Inhambane receive seedlings of the Tommy Atkins mango, a variety well known in southern Africa.
The seedlings, which, according to the ministry of agriculture, are supplied through the FDA at 60 per cent of the original cost, are imported from South Africa.
The Tommy Atkins variety can apparently produce 20 tonnes per hectare, although FDA technical staff are aiming for a more modest 10 tonnes in the initial stages of the programme.
The aim is to extend the project to other parts of the country in the future, Zinhuanet reported.