Strong market expected for first arrivals from Southern Africa due to impact of weather-related events on global production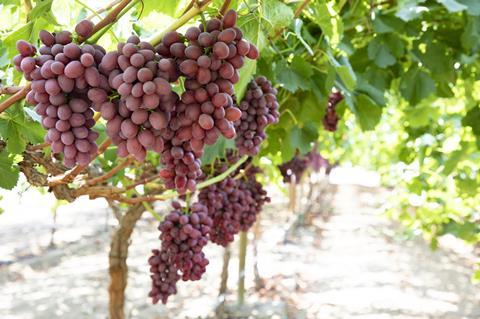 Harvesting of early table grape varieties in Namibia is underway, with the first shipments of this year's Southern African table grape season due to leave the port of Cape Town last weekend. South Africa's northern region is expected to start from this week, with the Orange River coming on stream about ten days later.
Sources said Namibia is expecting a similar export volume to last year – with early indications of a good quality crop. The early packing will focus on the Early Sweet variety. Last year Namibia exported around 10.5m cartons in total. South Africa's crop, meanwhile, is estimated at around 73.0m cartons (4.5kg equivalent).
Much of the focus in the early weeks of the campaign will be on the new varieties which have been planted by Namibian growers recently.
Jenifer Sanchez, vice president marketing, at Sun World, told Fruitnet that the company has entered into agreements with several Namibian growers with the aim of testing, growing and commercialising several of the breeder's varieties in the country.
These include Sugrathirtyfive, branded as AutumnCrisp, which is highly sought after by retailers and consumers globally. "In addition to these plantings, Sun World will be testing several of up-and-coming pipeline varieties that include the Sugrafiftythree variety, a promising early red seedless, which was recently launched in the Ruby Rush brand," Sanchez said.
Another breeding programme, Arra, is also expected to make new advancements in the country this year. "With the imminent start of the Southern African table grape season, there are reports of a good season ahead," said TopFruit, a leading cultivar management company responsible for the marketing of Arra varieties across Southern Africa.
"In both South Africa and Namibia, growers have long been cautious about the unpredictability of weather patterns," said AJ Jansen van Vuuren, TopFruit's table grape manager. "However, they now have tools at their disposal to manage this risk to a significant extent. Newly released Arra varieties provide growers with peace of mind in uncertain times when it comes to climatic events."
The first arrivals from Southern Africa, due to two weeks after shipment from Cape Town, will be keenly awaited in Europe. Due to recent weather events around the world, a strong market is expected.