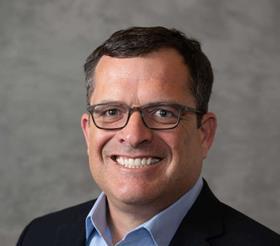 The US Apple Association has announced Mike Preacher with chair its board of directors the 2020-21 term.
Preacher is the marketing director of Wastington-based Domex Superfresh Growers, one of the country's leading fruit grower and shipping companies.
Jim Bair, chief executive and president of USApple, welcomed Preacher to the position and praised the work he had already done for USApple.
"Mike's hands-on commitment to the apple industry and USApple has been a tremendous asset to the organisation and can only grow during his leadership as board chair," said Bair.
"Mike is always the first to lend his support to USApple efforts, whether it's policy issues, communications initiatives or simply as the staff's most ardent cheerleader. His go-get-'em attitude is infectious and, I expect, will breathe a renewed energy into the organisation."
Preacher has been active in the apple industry for years, including three years of service as a USApple officer. His immediate past role was vice-chair of the USApple board of directors and chair of the organisation's government affairs committee.
Preacher succeeds 2019-20 chair Jeff Colombini, president of California-based Lodi Farming.