Post-harvest specialist unveils its brand refresh at Fruit Attraction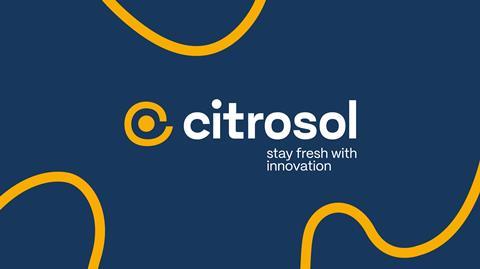 Citrosol has overhauled its corporate image to better reflect its business activities. Presenting its new look at last week's Fruit Attraction, the Valencian company said it represents the modernity and evolution of the Citrosol brand over the last ten years.
Citrosol has its origins in the development of post-harvest treatments and technology for citrus but has since expanded the business to include solutions to extend the commercial life of products such as avocados, peppers, tomatoes, peeled garlic and other fruits and vegetables.
The new brand incorporates colours that are close to the company's origins –navy blue, representing Citrosol's location on the Mediterranean and the sunflower colour, a mix of yellow and orange tones that evoke the company's original focus on citrus. The C-shaped symbol represents the company's mission to care for and protect both fresh produce and people.
CEO Jorge Bretó said events such as the new direction of the company in 2021, the acquisition of Fomesa Fruitech and Brogdex Ibérica in 2022, as well as the increasingly wide range of post-harvest solutions for different fruits and vegetables were among the reasons for the brand refresh.
"Citrosol's constant effort dedicated to research, development and innovation made it necessary to update our corporate image," he said.
Marketing and communication manager Marina Orihuel added: "At Citrosol we believe that this change of image perfectly reflects our way of being. We are a company committed to society and caring for the environment, as we contribute to the reduction of food waste and we are specialists in closing the gap between the laboratory and industrial results.
"In response to this duty, a new concept is born under the motto Stay Fresh With Innovation that conveys our commitment to extending the commercial life and maintaining the freshness of fruits and vegetables through our values: technological innovation and scientific rigour."
Citrosol said its vision for the coming years is to continue developing post-harvest treatments and solutions that contribute to the reduction of global food waste; to continue to maintain leadership in the post-harvest sector, with a more sustainable business model that inspires positive changes; and to keep investing resources in extending the commercial life and maintaining the freshness of fruits and vegetables, so that they reach the consumer with maximum flavour and quality.