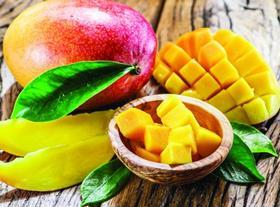 The Association of Mango Exporters of Mexico (Emex) says the recently signed Free Trade Agreement between the European Union and Mexico, opens up "excellent opportunities" for Mexican mangoes in the Old Continent.
"Under the agreement, practically all trade between the EU and Mexico will be exempt from customs duties. This is extraordinarily positive news, and now the great challenge is to boost exports to the European market, which is very attractive for our sector," said Emex president, Jorge Armando Celis.
"We hope that once Covid-19 pandemic ends, we will be able to further diversify our export markets and increase consumption of Mexican mangoes in Europe."
Celis acknowledged that in spite of the high quality of this year's crop, the current export campaign had been marred by logistical challenges and reduced demand as a result of the pandemic.
"Last year we produced around 63,500 tonnes of mangoes and this season we're expecting a similar volume," he said.
There are almost 200,000ha of mango production, of which Emex members account for around half.