US imports of Mexican avocados contribute US$6bn to US GDP and generate US$11.2bn in US economic output each year
Imports of Mexican Hass avocados to the US continue to make a substantial contribution to the economies of both countries according to the latest economic contribution analysis conducted by Texas A&M University during the 2021/22 growing season.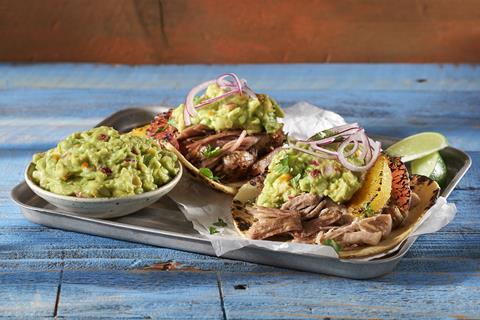 Since 1997, Mexican avocado supply to the US has jumped to more than 2bn lbs annually, fuelled by consumers' love of the healthy fruit.
The economic analysis identifies numerous contributions from US imports of Mexican Hass avocados to the US economy as avocado trades move through the food supply chain and stimulate various market activities.
These include US$11.2bn in economic output; US$6.1bn to US GDP (value-added), 58,299 US jobs; US$3.9bn in labour income and US$1.3bn in taxes.
"The new data is a testimony to the positive impact the trade relationship between the two countries can have on the overall economies," said Ron Campbell, executive director of the Mexican Hass Avocado Importers Association (MHAIA).
"The analysis by Texas A&M University clearly shows how the collaboration between the Association of Avocado Exporting Producers and Packers of Mexico (Apeam) and MHAIA is contributing not only to the economic growth of both nations, but also to a localised impact within communities through added jobs, labour income and taxes."
The contribution to total US output increased nearly 560 per cent from US$1.7bn in 2012 to US$11.2bn in 2022. At the same time, the contribution to US GDP (value added) has increased by nearly 410 per cent from US$1.2bn in 2012 to US$6.1bn in FY 2022.
The contributions to US labour income, US tax revenues, and employment from 2012 to FY 2022 have also registered dramatic increases of 465 per cent, 665 per cent, and 418 per cent respectively.
"The avocado import growth is attributed to two factors – dramatic growth in US demand for avocados and equally dramatic growth in import supply," said Dr Gary Williams, Emeritus professor at Texas A&M University.
"US per capita consumption of avocado fruit has grown to more than 9lbs and promotion programmes like Avocados From Mexico have been instrumental in increasing avocado consumption in the US."
The growth of Mexican avocado imports has also had a positive impact on growers in the US and Mexico. The Texas A&M University analysis shows domestic avocado growers have benefited from higher price points and a larger market for their products.
In Mexico, avocado farming continues to be a feasible and reliable business venture as the Mexican avocado industry creates approximately 78,000 direct and permanent jobs and more than 300,000 indirect and seasonal jobs, with more than 30,000 growers and 74 packers.
"It's rewarding to see the economic impact Mexico's strong partnership with the US has had in meeting the ever-increasing demand for Mexican avocados.
"This partnership has become an economic engine that supplies the growing demand for avocados in the US and opens opportunities for small avocado farmers in Mexico that allows them and their families to thrive," said Alvaro Luque, CEO of Avocados From Mexico (AFM). the non-profit marketing organisation that brings together MHAIA and Apeam to promote the consumption of Mexican avocados in the US.
For the full report, please visit: https://avocadoinstitute.org/newsroom/avocado-imports-achieve-record-breaking-impact-growth-on-both-sides-of-the-u-s-mexico-border/