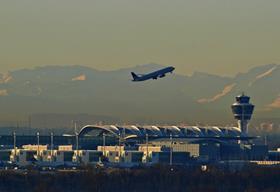 Direct cargo flights between Anchorage, Alaska, and northeast China's largest city, Harbin, are to launch in June 2018, according to a new GAIN report by the US Department of Agriculture (USDA).
Alaska's Department of Transportation will meet with provincial officials from Heilongjiang Province, where Harbin is located, sometime in April to finalise details.
Alaska Airlines will be the carrier on the service which the USDA says will be a boon to US exports of marine products, strawberries, cherries, and other high-value agricultural commodities where freshness and speedy handling are essential to maintaining the quality of the product.
While northeast China is the region closest to the US, there are no direct cargo or passenger flights between the two countries. With the opening of direct flights, delivery time for US products to northeast China can be reduced from a matter of weeks to less than 24 hours.
'The creation of direct air cargo service between the Anchorage and Harbin will be of great benefit to exporters of premium horticultural products, who can enjoy a new polar gateway to northeast China when heretofore US shippers of fresh fruits had to rely on air and truck shipments via the ports of Guangzhou, Shanghai and Tianjin,' the report noted.