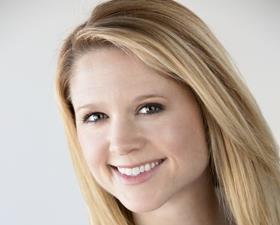 Oppy has said that it is addressing its environmental and social stewardship responsibilities 'in a fresh way' by promoting Garland Perkins to the refined role of senior manager of innovation and sustainability.
Until recently, management and measurement of sustainability efforts sat with Steve Roosdahl, executive director of marketing Karin Gardner explained.
When Roosdahl was promoted to vice president of operations last summer, his new scope made it necessary to consider different leadership for the company's sustainability strategy.
Perkins was 'the clear choice to carry the banner forward', the company said.
"Through her career, and especially as our innovation lead, Garland has established herself as a creative but pragmatic strategist with the perseverance to see new opportunities through from start to finish," Gardner said. "By applying the same open-minded yet disciplined approach to the direction of our sustainability goals, Garland will doubtless guide them forward successfully into the future."

At Oppy for nearly a decade and leading its innovation strategy since 2019, Perkins had 'organically linked both roles through the years', Oppy continued.
"Ensuring produce has an efficient shelf-life to ultimately deliver an excellent consumer experience, safeguards the need for outside interventions," said Perkins. "It's all in the spirit of mitigating food waste and ensuring our products are of the upmost quality.
"Oppy is keyed into the importance of sustainability and how imperative it is for surviving and thriving into the future,' Perkins added. 'We have big plans and big targets: for ourselves, and for our partners, all of which I am incredibly thrilled to be a part of, and honoured to be leading."