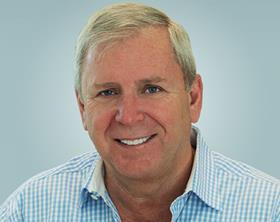 Oppy has been chosen by Deloitte as one of Canada's Best Managed companies for the 19th consecutive year, highlighting the adaptability and innovative approach of the global produce grower, marketer and distributor.
A member of the programme's Platinum Club for over a dozen years, Oppy's strong performance and sustainable growth is one of the defining criteria behind its continued selection over the years, as well as its ongoing investment in innovation, technology and talent.
"The entire management team at Oppy is honoured to be selected from among an increasingly competitive field," said Oppy's chairman, CEO and managing partner John Anderson. "We've always placed great emphasis on ensuring that our growth is sustainable, which means that the success of our customers, our people and our communities is also our success. By placing a greater focus on adaptability, innovation and talent, Oppy is also ensuring its continued success for many decades more."
The award, which is sponsored by global financial services company Deloitte, as well as CIBC, Canadian Business Magazine, Queen's Smith School of Business and the TMX Group, recognizes organisations for their forward-thinking leadership and long-term approach to business.
The Platinum Club honours top-performing companies that have earned a place among the best in the country for seven years or more.