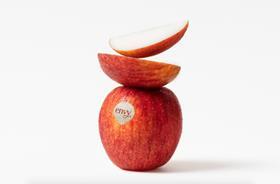 Envy apples, the New Zealand-born varietal with year-round production in the US, Chile, Europe and New Zealand, is set to increase its 2019/2020 Washington-grown conventional volume by nearly 40 per cent versus last year, with organics growing by more than 50 per cent.
With year-on-year production spikes forecast through 2025, with Washington state ultimately harvesting 150 per cent more fruit than this coming season, Envy brand owner T&G Global is hopeful that the apple will continue to push its status as a mainstream premium product at retail.
Supporting this volume push, the Envy crop promises a high-quality apple thanks to a mild Washington summer that placed little stress on the fruit following a cold spring, and smaller size profile which, for Envy, is ideal.

Envy's crop status, coupled with shopper propensity emphasised by recent independent research rating Envy as the most sweet, fruity, juicy and crisp apple versus alternate varietals, has T&G Global and its North American sales agents – Oppy, CMI Orchards and Rainier Fruit Co – feeling optimistic about the season.
"The growing season finished well, and harvest is underway; so far, the fruit coming off the trees looks excellent and should enable a smooth transition from a strong NZ import season," said Chris Willett, general manager at EnzaFruit Products, T&G's Wenatchee, Washington-based branch.
"We feel Envy demand – customer and consumer – has escalated during the last few years, and our research helped confirm it rises to the always evolving shopper preference; a unique sweet/tart balance, firm and juicy texture and beautiful white, interior flesh.'
Enza's Jazz apple is also making strides this season, particularly organically. The apple's growth is organic driven, at 60 per cent versus last season, and should be available now through March.
Meanwhile Pacific Rose, the large, pink-skinned, sweet apple favoured in export markets and niche domestic opportunities, rounds out the T&G portfolio from Washington.