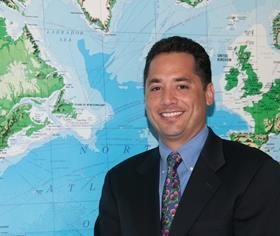 The Peruvian Asparagus Importers Association (PAIA) has announced the recent election of the new association chairmen for the 2016/17 term. Walter Yager of Miami-based Alpine Fresh was re-elected co-chair along with newly elected Jay Rodriguez of Crystal Valley Foods, also in Miami.
"We are thankful to have a membership filled with many professional and capable men and women to represent our Peruvian asparagus industry with knowledge, zeal and efficiency," said PAIA coordinator Priscilla Lleras-Bush.
"We are confident that we will continue to press forward strongly to achieve our association goals and advance the trade and the asparagus category to new heights.
"Our chairmen are commissioned to helpguide the association in our efforts to facilitate and further develop asparagus trade, address industry or category matters and assist in evolving the asparagus category as a whole."
Yager described PAIA as "a very active association that is progressive at addressing any and all commerce and regulatory issues to advance the trade between Peru and the US".
He said PAIA's leadership and commitment to the Peruvian asparagus industry had proven effective and would continue to maintain its role within the industry and trade.
"PAIA's laser focus to detail and has played a crucial ongoing role in increasing fresh asparagus consumption within the US," said Rodriguez. "Being newly elected to this position, I look forward to further developing industry synergies within the asparagus industry."