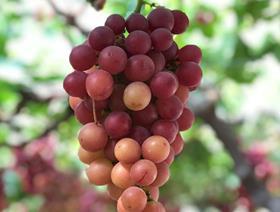 US private equity firm Paine Schwartz Partners has acquired a 30 per cent stake in AM Fresh's Special New Fruit Licensing (SNFL) subsidiary.
The deal will accelerate SNFL's varietal breeding programme that develops exclusive table grape varieties for global retail chains.
Under the terms of the deal, announced on Monday, AM Fresh, controlled by brother Antonio and álvaro Muñoz, will retain a 70 per cent stake in SNFL.
The two companies said in a press release that the partnership, committed to joint funding, will propel farming on a global scale and facilitate commercialisation to retail partners with comprehensive solutions as bespoke production and long-term continuity are also part of the strategic focus of the joint efforts.
"AM Fresh and Paine Schwartz have a focus on end consumers, aiming at delivering innovation, quality and availability consistently and continuously, inspiring healthy food choices with optimised produce portfolios and improved production," the press release stated.
Alvaro Muñoz, CEO of AM Fresh, said, "We are very proud of the success achieved by SNFL in its first 25 years and believe that through a strategic partnership with a leading agribusiness investment company, our growth strategy and vertical integration vision will gain greater momentum.
"We believe that in Paine Schwartz we have found the perfect partner to help us execute our strategic vision.
"The partnership with Paine Schwartz is a catalyst for the execution of our global consolidation and vertical integration plans, enabling a faster transformation in the table grape sector globally with a focus on meeting the dynamic needs of growers, retailers and consumers, worldwide."
Paine Schwartz has invested more than US$2bn of equity capital in the agri-business sector over the past 20 years.
CEO Kevin Schwartz said, "Paine Schwartz is excited to partner with AM Fresh to support the acceleration of multiple strategic initiatives for SNFL.
"We share a common passion for the global fresh produce sector and a common vision for the unique growth opportunities that exist for AM Fresh within table grapes."