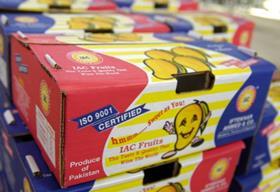 Pakistan and Russia are set to establish a new forum to cooperate on horticultural trade and technology, according to Pakistan's peak fresh produce trader body.
The Pak-Russia Horticulture Business Forum will mean joint exhibitions at trade fairs, delegations between the two countries, the establishment of Pakistani offices in major Russian cities, as well as sharing of technology, warehousing and cold storage, reported Pakistan's Daily Times.
The announcement came from Adbul Wahid, chairman of the All Pakistan Fruit & Vegetable Exporters, Importers and Merchants Association, who recently returned from a visit to Russia as part of a high-level trade delegation.
Mr Wahid told the Daily Times Russia was ready to help stabilise the Pakistani economy, and the industry there showed strong interest in Pakistan's horticultural products.
Russia had the potential to become one of Pakistan's leading markets for horticultural exports, he said.