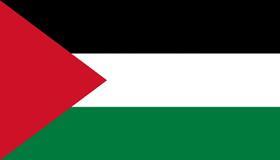 Listed in the forthcoming Fruit Logistica exhibition catalogue as an Israeli company, but exhibiting proudly as Palestinian, a group of Palestinian farming co-operatives and food manufacturers will be in Berlin under the collective name of PalCircless. The delegation will be headed by Ibrahim Najjar of the Palestine Fair Trade Association and will include Dr Thameen Hijawi, senior technical advisor to the high-value crop programme being conducted in both the West Bank and in Gaza.
Under the auspices of Hillel Adiri, former director of agriculture and water and presently FAO advisor to the Palestinian Authority (PA), I was given the opportunity to interview a leading authority, Dr Ismail Daiq, former minister of agriculture of the PA from 2009 to 2011. From 1983 to 2009, Dr Daiq was the director of PARC (Palestinian Agriculture Relief Committee).
Please give us a brief overview of agriculture in Palestine.
Ismail Daiq: About 25 per cent of the total population is involved in agriculture, a figure that includes many women and young people. However, agriculture represents only about 9 per cent of the Palestinian GDP and is allocated only 0.8 per cent of the PA budget. I remind you that the PA is responsible for both the West Bank and the Gaza Strip.
What are the main crops under cultivation?
ID: In the West Bank area, the dominant crops are olives, grapes, dates, fresh herbs, almonds and winter vegetables. In the Gaza area, the focus is on strawberries and cut flowers for export.
Which are your key export markets?
ID: You will probably be surprised to learn that our main export market is Israel. Our second largest market is western Europe for fresh herbs, which are usually exported under the auspices of Israeli export companies. The third largest market is the US and produce is air-freighted through Amman airport in Jordan.
What is your forecast for the immediate future?
ID: Exports of fresh dates, presently valued at US$150m, will continue to expand, as will those of fresh herbs, which are worth US$70m. The export of almonds will also increase as the yield from almond orchards is increased threefold when irrigated with recycled water. In addition, we expect exports to Israel to rise significantly for a year from October 2014, the start of the traditional Shmita, a sabbatical year taken at the end of the Jewish seven-year agricultural cycle. As laid out in rabbinical law, no planting of agricultural crops will be permitted until September 2015. Although not all Israeli growers abide by this tradition, exports from PA will definitely benefit.
Which producer countries are your main export competitors in addition to Israel?
ID: Probably the Kingdom of Jordan and Turkey. The PA imports deciduous fruit, citrus and stonefruit from Israel.
Are there specific geographical areas lined up for horticultural development?
ID: There is a relatively flat plain in the Topaz/Tamun area between Jenin and the Jordan Valley, about 50,000ha of virgin soils used for extensive, dried-land agriculture. Now, with the help of artesian wells and recycled water, excellent yields are being attained – 60 tonnes of cucumbers per hectare, 80-100 tonnes of potatoes per hectare and 110 tonnes of carrots per hectare. Cucumbers for pickling are also a key crop, with 25,000 tonnes being exported to Israel and 15,000 tonnes being used for local pickling.
Finally, what are the key problems facing Palestinian horticulture today?
ID: In addition to the rising costs of production affecting agriculture worldwide, there are some specific problems to be tackled. The aid being provided by NGOs like the World Bank to Palestine is being directed towards industrial infrastructure rather than to agriculture. Meanwhile, the availability of water is restricted, and the ongoing development of recycled water and its distribution is slow. Finally, there is an urgent need for private sector investment, including from Palestinians abroad.