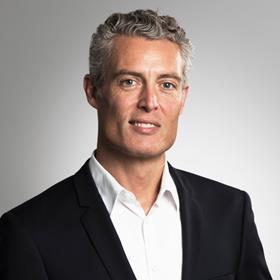 Swiss-based logistics firm Panalpina has appointed new executive vice presidents for its sea and air freight businesses as part of its growth strategy.
The group this week (5 September) announced that Peder Winther will serve as executive vice president for sea freight, and Lucas Kuehner will head up air freight. A further appointment of a new logistics chief will be announced at a later date, Panalpina said.
Kuehner has worked at Panalpina since 2000, rising through the ranks, the firm said in a press release. Meanwhile, Winther was formerly president and regional manager Western Europe at Kuehne+Nagel.
Commenting on the new hires, Panalpina CEO Stefan Karlen said in a statement: 'Our company has ambitious growth targets for the coming years and a clearly defined plan for reaching them. Our three products – air freight, ocean freight, and logistics and manufacturing – will be critical drivers accelerating Panalpina's growth, and that is why we need direct engagement in the decision-making process at the highest management level.'
Kuehner and Winther will join Panalpina on 1 January and 1 February 2019, respectively.