The first consignment, shipped by Frutas del Paraguay, arrived in Spain recently
Paraguay has exported its first-ever consignment of fresh persimmon to the European market.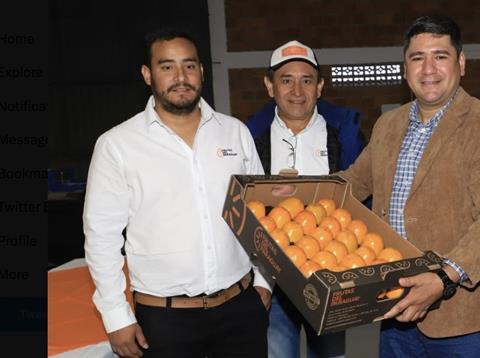 The shipment was made by Frutas del Paraguay, which said it plans to export 250 tonnes of the fruit to Europe this season.
According to Agriculture Minister Santiago Bertoni, there are currently 80ha of persimmon production in Uruguay.
The Minister praised the efforts of the National Service for Quality and Plant and Seed Health (Senave) and the private sector to overcome the logistical challenges of exporting from a landlocked country and meeting the phytosanitary requirements of the European Union.
Frutas del Paraguay said it hopes to have 2,000-3,000 tonnes of persimmon production within two years as its acreage increases to 100ha.