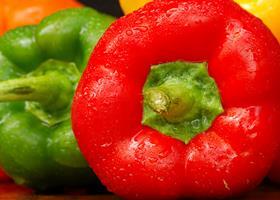 Spain's fresh fruit and vegetable exports grew 10 per cent in volume and 5 per cent in value through the opening seven months of the year.
According to the latest data from the Customs and Excise Department, exports came in at 8.4m tonnes in volume and €8.67bn in value for the January-July period.
Vegetable exports came in at 3.5m tonnes, up 5 per cent, at a value of €3.75bn, growth of 11 per cent, driven by products such as peppers, cabbage and courgettes.
Pepper sales showed particularly impressive growth, rising 7 per cent in volume to 510,253 tonnes and bringing in €734m, value growth of 17 per cent.
Tomato exports, by contrast, actually dropped over the seven-month period, down 6 per cent in volume and 1 per cent in value to 516,654 tonnes and €602m respectively.
In the fruit category, exports came in at 4.8m tonnes, 14 per cent higher than last year, while value grew just 1 per cent to €4.9bn – mainly down to the falling value of products like citrus and watermelon.