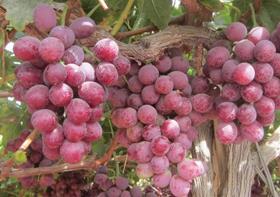 One new source that is increasingly attracting the attention of Gulf traders is Peru. Hani Ayloush of Dubai-based trader Fruit Line Trading visited Peru on last year's Fruitnet Peru-Asia Export Forum trade mission, which aimed to connect buyers from all over Asia with Peruvian exporters.
Now, according to Ayloush, the company has commenced shipments with the Latin American country. "We're doing grapes and pomegranates at the moment," he said, "and we're also trying to finalise some mango shipments, but transit times are quite long. It takes 40-45 days. There is a window, though, so it is worth looking at."
Peru is actively looking to open up in new markets, establishing protocols with potential trading partners, revealed Ayloush.
"There are good opportunities from Peru," he said. "The country can now even compete with Chile, which has struggled with quality and water issues. There are many foreign companies investing in Peru, with large numbers of South African and US firms buying up farms."