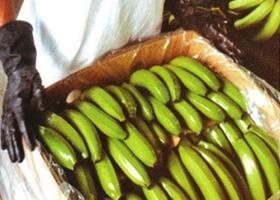 Banana growers in the Philippines suffering from China's tougher import restrictions are seeking government assistance in the form of subsidies.
According to a report in the Philippine Star, Stephen Antig of the Pilippino Banana Growers and Exporters Association said he hoped the government would offer support to growers to help them compete with counterparts in Ecuador who received government subsidies.
"We hope for the same kind of support from the government, especially during these trying times for the banana industry. This is the time when we need the government support the most," he said.
Antig said there was industry-wide speculation that Ecuador is looking to make up the shortfall in China's banana imports following its clamp down on fruit from the Philippines.
China imposed tighter controls after the discovery of a scale insect in a shipment of Philippine bananas in March.
Many in the industry believe, however, the restrictions are politically motivated and in response to a dispute between the two countries over the ownership of the Scarborough Shoal in the South China Sea.