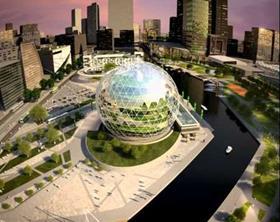 Urban agriculture and vertical farming innovator, Plantagon, is in the finals for the Red Herring Top 100 Global Award.
The most innovative and promising companies, from a pool of thousands, from across North America, Europe and Asia were evaluated on both quantitative and qualitative criteria, such as financial performance, technology innovation, quality of management, IP creation, CAGR, execution of strategy and disruption in their respective industries.
The 2012 Top 100 Global Winners will be selected during a live presentation at the Red Herring Global Forum in Los Angeles on 27-29 November.
The formal announcement will occur at a special awards dinner on 29 November.