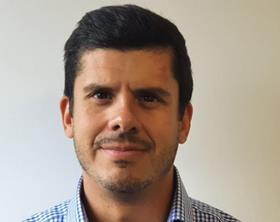 Perishable Movements Ltd (PML) has appointed Gustavo Mundel into the newly created role of charter freight manager.
Mundel joins the business with a solid track record in chartering airfreight having worked on both sides of the business, acting for airlines as well as operating as an independent charter broker.
Most recently, he worked as regional business development manager for an Antonov-124 aircraft carrier specialising in outsized cargo. Prior to this he was director of global sales & business development for a private air charter provider, a role that was preceded by spending almost eight years with two major aircraft charter specialists.
Speaking about the decision to invest in a dedicated charter freight resource, sales director Nick Finbow said, "These are challenging times for any logistics business both in terms of the coronavirus pandemic but also given the uncertainties associated with Brexit and the potential for additional restrictions to be imposed on the movement of goods from one country to another.
"PML is committed to maintaining its best-in-class service for the transfer of perishable and refrigerated cargo.
"The company's reputation for excellence is based on its ability to identify the optimum supply chain routes for its customers and with airfreight representing an increasingly attractive proposition, we are keen to bring in specialist expertise to always ensure access to the optimum air trade lanes.
"This additional business intelligence adds to our credibility as a global one-stop logistics solution, offering a portfolio of services including storage, packing and freight forwarding - all delivered with a shared dedication to quality customer service; timely, seamless transfers and strict adherence to agreed budgets."