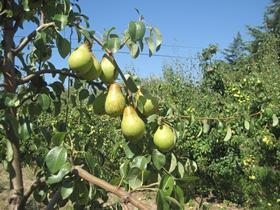 Portugal exported more than €1.7bn of fruit, vegetables and flowers last year, an increase of 2.1 per cent on 2020 and a new record for the country. In volume, exports reached 1.565m, a contraction of 1.5 per cent on the previous year.
Gonçalo Santos Andrade, president of fresh produce association Portugal Fresh, told Jornal Económico that the goal is to reach €2.5bn by 2030.
But he warned that a lack of a national irrigation strategy could derail growth plans in favour of other countries in southern Europe.
Andrade said the upward trend in the value of exports has continued for ten consecutive years, also as a result of a well-defined international promotion strategy.