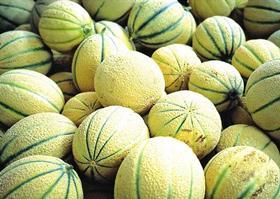 Melon production in Honduras is forecast to rise this season (2012/13), with suppliers anticipating better returns as a consequence, according to a report by LaPrensa.hn.
The crop is expected to grow by between 5 per cent and 10 per cent, Medardo Galindo, manager of the Honduran federation of agricultural exporters (FPX) told the publication.
Galindo said the increase comes down to better productivity in the melon sector, following improvements in production methods in the Central American country.
He added that if sanitary and phytosanitary issues, which are currently being dealt with, had not surfaced, the expansion in production could have been higher still.
The Honduran melon industry also apparently hopes to garner a 5 per cent increase in prices this season, up from the current US$0.19 per kilogramme.
Producers also believe that Honduran agricultural exports could grow to Europe in the near future under the European Union Association Agreement with Central America.
Last season (2011/12) Honduras sold US$49.5m-worth of melons, down on expectations of a US$52m crop due to lower exports, the report said.
In volume terms, exports to the US, the European Union and Central America, totalled around 260,000 tonnes compared with 283,000 tonnes in 2010/11.
Melon production in Honduras traditionally begins between September and October, with harvesting getting underway at the beginning of December.