The country is anticipating a much better stonefruit campaign than the one experienced last season
Stonefruit growers and exporters in South Africa are looking forward to better fortunes in the coming season.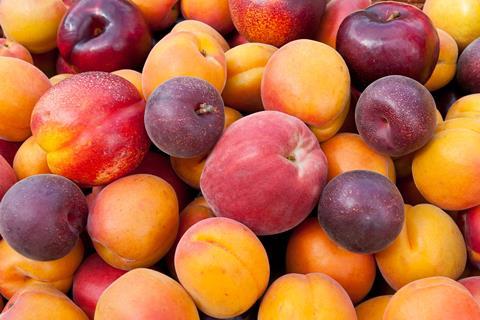 The new season kicked off in early October and will continue until April next year. The early seasonal forecast indicates an increase of 4 per cent each for plums and peaches, growth of 15 per cent for nectarines and a good apricot season resulting in 9 per cent more exports.
"After a very disappointing 2021/22 season, which despite a good crop turned out to be a disaster on farm level given trade and logistical issues, stonefruit growers and exporters are looking forward to a much-improved offering of South African stonefruit," said Jacques du Preez, general manager trade and markets at Hortgro.
In the industry's first forecast of the season, Du Preez said supply was expected to be much more stable, reliable and on-time given that logistical bottlenecks had been addressed. "This will directly lead to SA stone fruit arriving in great condition, as it should."
During the winter the industry focused on quality, size and improving the logistical chain. "The price/cost squeeze, as experienced globally, is continuing to create pressure on production costs, resulting in a real urgency for the whole value chain to interrogate efficiencies, productivity, and costs," he continued.
It has been a relatively dry winter but in general stonefruit growers are expecting a good to above-average stone fruit crop.
"The area planted for nectarines has increased, while peaches and apricots are on the decline," said Du Preez. "After the extremely poor financial returns of especially plums, it is expected that the area planted for plums will stabilise and might even decline slightly going forward.
"Several new nectarine and plum orchards that were planted over the last five years will continue to support volume growth and enhance fruit quality and size," he noted.
Du Preez said that recent strikes at South Arican ports were over and the immediate focus was on recovery and removing the backlog from the system as quickly as possible.
"It has been agreed that perishable products will be prioritised in this process and will receive dedicated focus from the range of service providers, including port operations, to ensure a return to timeous delivery of products to the trade."
He noted that globally, economies were under great strain and consumer spending was under pressure, but growers were also under pressure to remain profitable.
"Essentially, growers are asking for a fair return to ensure that the livelihoods of those dependent on the industry value chain, can be assured," Du Preez said.
He added that this would be a make-or-break season for many stonefruit growers who were already under huge financial stress.