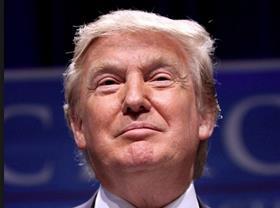 Representatives of the Trump and Biden presidential campaigns will tangle live at the United Fresh annual Washington Conference, advocating their case for why their candidate is the best choice for the fresh produce industry to lead the country for the next four years.
"We don't expect fisticuffs online, but be ready for some verbal sparring as election season heats up at high noon, EDT on Wednesday, 23 September," said United Fresh president and chief executive Tom Stenzel.
Ray Starling, former chief of staff to US secretary of agriculture Sonny Perdue, and Tom Vilsack, former secretary of agriculture under president Obama, will kick off Wednesday's general session.
They will then be followed by renowned political expert Frank Luntz to forecast how he sees the 2020 election likely unfolding.
"We've worked closely over the years with both Ray Starling and Tom Vilsack, who are both well-respected and well-positioned to provide key insights on what our industry can expect under either the Trump or Biden administrations in 2021 and beyond," Stenzel said.