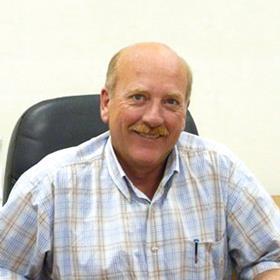 Pretty Lady Vineyards has announced its senior account manager, George Galloway, will retire after spending the last 15 years working with the California-based grape grower-packer-shipper.
Galloway worked in the industry for 40 years and spent the last portion of that time as an integral member of Pretty Lady Vineyards (previously known as Sunlight International Sales).
He helped Pretty Lady Vineyards establish its brand in the retail sector and developed the company's presence in the US, Canadian and Mexican markets.
"George has always gone above and beyond my expectations," Nick Dulcich, co-owner of Pretty Lady Vineyards, said. "I will miss his fellowship, but I am happy he is riding into the sunset on a high note. His loyalty to our family will never be forgotten."
"He is an inspiration to all of us, his upbeat and encouraging attitude has helped keep everyone going, even in the most challenging situations," added Peter Dulcich, co-owner of Pretty Lady Vineyards.
Galloway thanked the Dulcich family for the experience of working with Pretty Lady Vineyards and thanked his fellow co-workers, mentors, and vendors.
"It has been one of the most fulfilling highlights of my career (working at PLV). It's been such an honour to be associated with their family and to have contributed to their success," Galloway said.