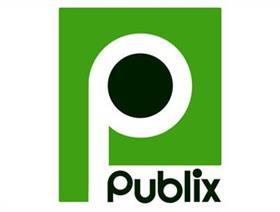 Publix Super Markets and Bi-Lo Holdings, the parent company of the BI-LO and Winn-Dixie grocery store chains, have entered into an agreement under which Publix is expected to purchase seven BI-LO-branded stores in North and South Carolina.
According to a press release from Publix, the acquisition will allow the retail group to further enhance its footprint in the company's Charlotte Division as Publix continues to look at aggressive growth in the North Carolina market.
The transaction is projected to close in October 2013 and includes seven leased stores as well as major equipment. The financial terms of the transaction were not disclosed.
"Publix has a strong financial foundation that allows us to aggressively grow throughout existing markets and our new Charlotte Division," said Publix CEO Ed Crenshaw.
"Publix offers differentiating services we know our customers have come to expect from us like premier service, valuable savings, quality products and knowledgeable associates. We're excited to continue building life-long relationships with our Carolina customers and communities," Crenshaw continued.
Randall Onstead, president and CEO of Bi-Lo Holdings, said his company will continue to fine-tune its operations and network of stores so that it can reinvest in "what matters most" for its customers.
"Examples are our recent announcements to acquire 165 stores from Delhaize Group and 22 stores from Piggly Wiggly Carolina Company," he explained.
"This process is helping us fuel our long-term strategy of providing the freshest foods and the best deals to a broader base of customers. Where we are refining our store footprint with this transaction, we will ensure impacted associates are treated respectfully and can pursue other open positions in nearby stores."
The BI-LO-branded stores that Publix will acquire from Bi-Lo Holdings include:
8120 S. Tryon Street, Charlotte, NC
12810 York Road, Charlotte, NC
9815 Rose Commons Drive, Huntersville, NC
158 Hwy. 274, Lake Wylie, SC
Fincher Farm Rd, Matthews, NC
1735 Heckle Blvd., Rock Hill, SC
2186 Cherry Rd, Rock Hill, SC